Check Out Our Swag!
We're excited to finally introduce to you New Columbia Swing branded swag!  By popular demand, we've got the following items now available for pre-order:
New Columbia Swing logo t-shirts
"Fall off the log" t-shirts
Cotton duffel bags
Aluminum water bottles
Pre-orders are now closed!
If you made a pre-order, we except to receive the initial order by mid-December. We will contact you by email as soon as we have your swag!
Missed your chance to pre-order? We will have a limited selection of additional merch items available once the initial order is received.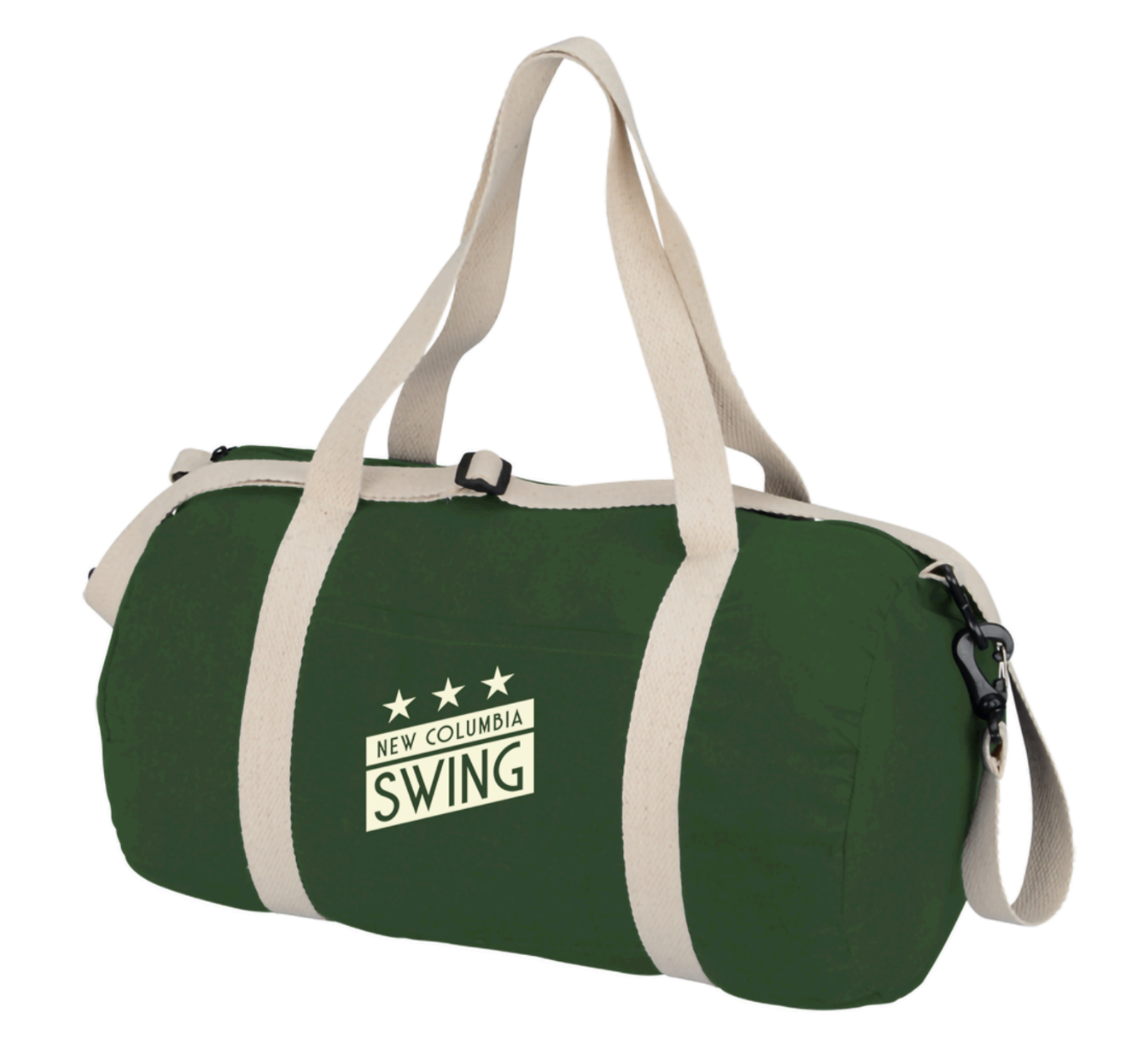 The perfect size and style for your dance shoes and extra clothes!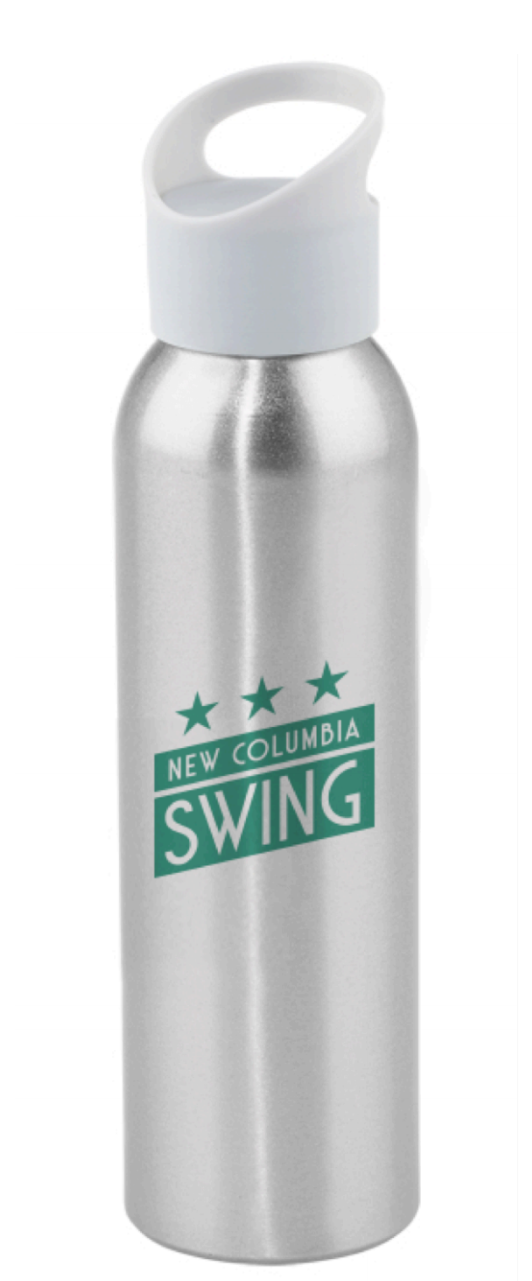 Because every swing dancer needs to hydrate early and often.
---
Size Charts
Women's Sizing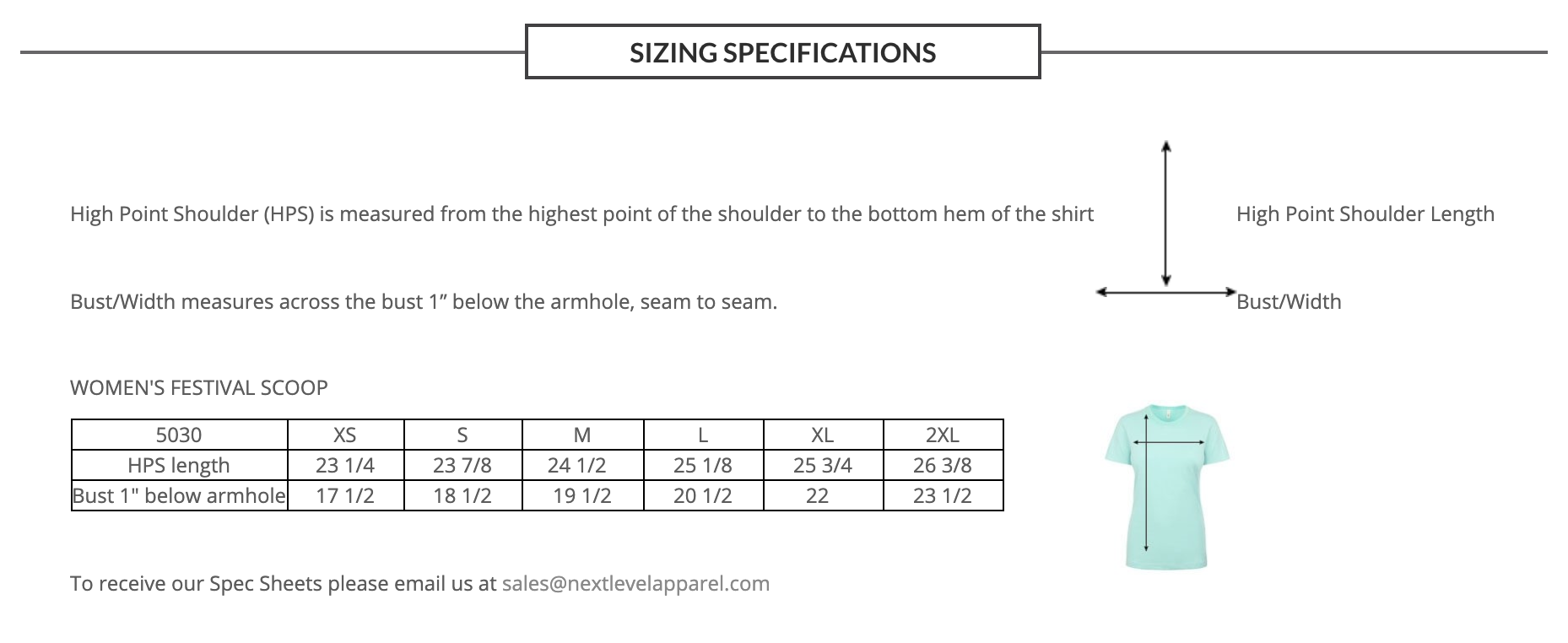 Unisex Sizing